An Arab autocracy which used tear gas to crack down on demonstrations against corruption has a luxurious rural residence in the Home Counties, Declassified has found.
The Sultan of Oman's family purchased Wonham Manor as far back as 1980. It has remained in the hands of the secretive Gulf dynasty for the last four decades.
Complete with an 800 metre lake and ringed with deer fields, the grade II listed property is tucked away in the Surrey village of Betchworth, near Reigate.
The revelation, contained in Declassified's new documentary Exiles v Oligarchs which premieres tonight, will add to questions about the Sultan's finances.
Oman's current ruler, Haitham bin Tariq, holds absolute power over five million people in an oil-rich fiefdom between Saudi Arabia and Iran. He succeeded Sultan Qaboos bin Said, who ruled the country for 50 years until his death in 2020.
All political parties are banned, there is no independent media and anyone who insults His Majesty faces up to seven years behind bars.
Omani journalists investigating corruption are among those to end up on trial and in jail. Yet the Sultan's opaque overseas property network is beginning to come to light, along with that of his closest associates.
Escape to the country
Wonham Manor was in the hands of Oman's royal family by at least October 1980, when a company called Qais Omani Establishment Ltd applied for planning permission to build a roof over its swimming pool.
UK land registry records show that in 1993, ownership of the estate was put in the name of Edenhurst Limited, a little-known company which appears to have been based in the Isle of Man and has since been dissolved.
From 1996 to 2000, there was a dispute between the estate agency Savills and an Omani sheikh, Mustahail Ahmed al-Mashani, over aborted attempts to sell the property.
A court heard the property was valued at £8m in 2000, meaning it could now be worth up to £28m.
Sheikh al-Mashani is a former Omani government minister who was an uncle of the late Sultan Qaboos. Al-Mashani is the chairman of Muscat Overseas Group, a business empire which owns Qais Omani Establishment.
It is understood that Qaboos spent around three days a year at Wonham Manor and was the ultimate beneficial owner. In the years shortly before his death, he spent nearly £750,000 on renovating the property's lake and pathways.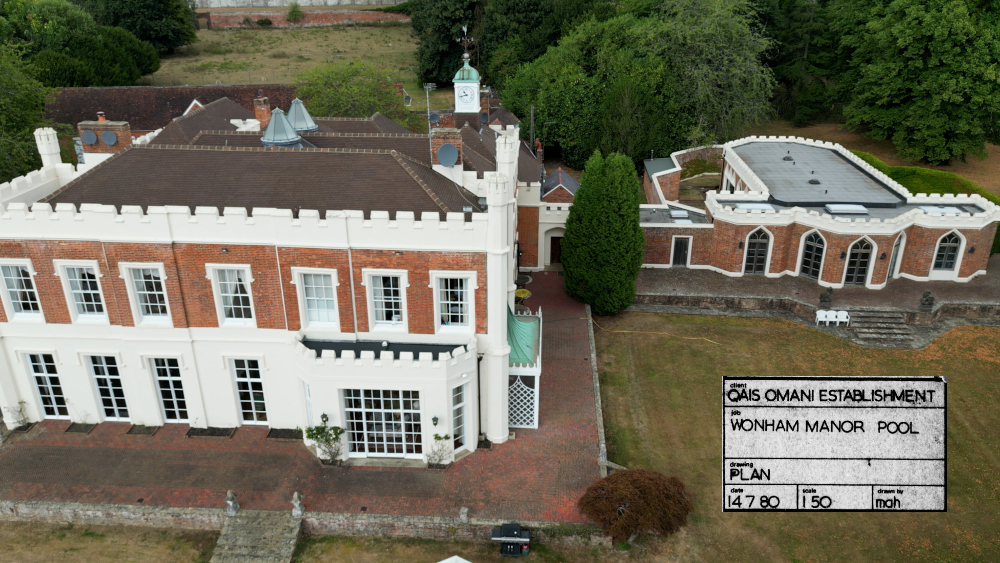 A very British coup
Qaboos was put in power by a British coup in 1970 and ruled the Sultanate as the Middle East's longest serving autocrat.
British troops helped the Sultan crush opposition and expand his territory by torturing dissidents and annexing the geo-strategic Musandam peninsula.
Leaked financial files reveal that in the years immediately after the coup, Qaboos opened a series of Swiss bank accounts. He stashed away £142m with Credit Suisse and deposited £33m with HSBC.
He had no children and nominated his cousin Haitham as heir to the throne, making him likely to have inherited the property.
The new Sultan has spent several weeks in the UK this year, giving him plenty of opportunities to relax at Wonham Manor.
He watched his son graduate from Sandhurst military academy in July and rushed back to England upon the death of Queen Elizabeth to pay tribute at Buckingham Palace.
Sultan Haitham has continued to take a hard line on dissent. Last year there were demonstrations across Oman against corruption among the ruling family.
Protesters were angry at rising unemployment and new taxes. British-made tear gas was fired at the crowds and scores of people were arrested by riot police.
Corruption in focus
UK officials have known for decades that Britain's trade deals with Oman could involve corruption.
A recently declassified Foreign Office report on corruption in Oman written in 1992 – the year before Edenhurst Ltd was registered as the owner of Wonham Manor – said British companies often had to pay bribes to win government contracts.
The report, which was shared with the Bank of England, listed nearly 50 of Oman's most powerful people and their commercial interests. The dossier suggested Sheikh al-Mashani had business links to JCB and Rolls Royce – two UK companies that have benefited from construction and military contracts in Oman.
"UK officials have known for decades that Britain's trade deals with Oman could involve corruption"
British diplomats acknowledged that not all successful businesses were involved in corruption. But they also believed money from bribes "goes largely into the pockets of Oman's wealthy" and that it "most probably goes abroad".
The heavily redacted assessment states: "There are no investigative journalists and no whistle-blowers here. There is, though, no doubt that many contracts are awarded for reasons other than of price and quality".
It said the Sultan's royal court was "potentially fertile ground for corruption" and there was "no doubt that money has changed hands in pursuit of defence contracts…inevitably, British hands are far from clean".
Sheikh al-Mashani did not respond to a request for comment through his company Muscat Overseas Group.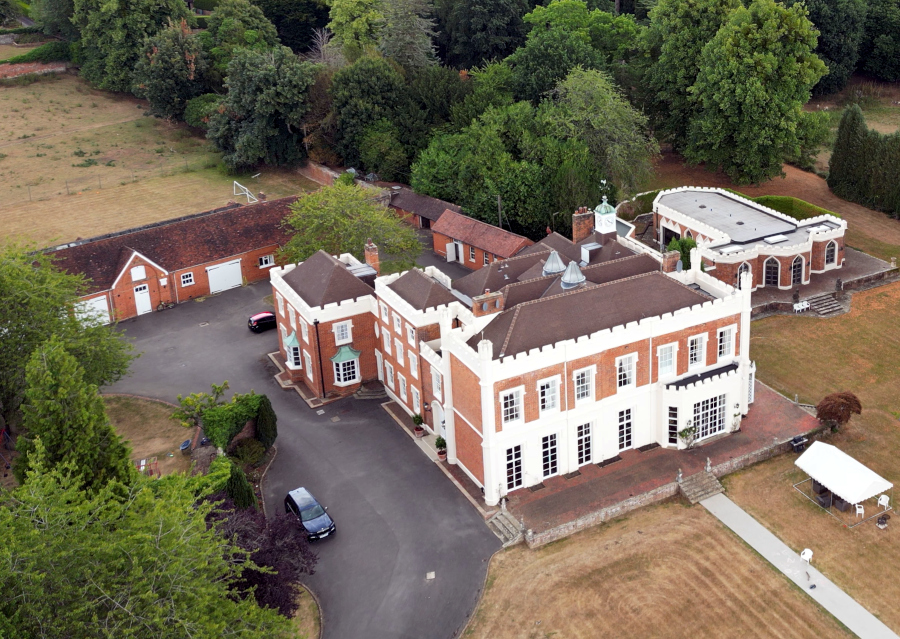 Suspicious wealth
As part of a crackdown on Russian oligarchs this summer, Boris Johnson's government launched a new register of property owned by foreign entities.
Business minister Lord Callanan said: "The UK is a place for legitimate business only, and to ensure we are free of corrupt elites with suspicious wealth, we need to know who owns what."
Wonham Manor's registered owner, Edenhurst Ltd, is unlikely to be officially unmasked by the government's transparency offensive. The new law only applies to properties purchased since 1999.
Declassified sent a letter to Wonham Manor asking for comment but received no response. Oman's embassy in London did not respond to requests for comment by email and telephone.
Ben Cowdock, a researcher at Transparency International who assisted our investigation, commented: "It is now well documented that ruling elites from countries with poor human rights and corruption records like to invest their wealth in the UK property market.
"Ruling elites from countries with poor human rights and corruption records like to invest their wealth in the UK property market"
"With the introduction of a register of overseas entities unmasking the real owners of offshore companies holding UK property, the true scale of investment from members of repressive regimes will become increasingly clear.
"Companies House must now be given the legal powers and resources and to ensure data on this register is accurate. Failure to support this new tool with proper enforcement will leave the UK open to kleptocrats seeking to hide their wealth here."
Nabhan al-Hanashi, a political exile and chairman of the Omani Centre for Human Rights, told Declassified: "While Omani people are suffering from the cost of living, paying taxes and most of the youths are experiencing a high rate of unemployment, the Sultan and his family are enjoying themselves with expensive properties.
"Corruption and lack of accountability allows the royal family to use the country's wealth for their own interests. Haitham is just another dictator who treats the people of Oman and the country as his own property."
---